Digital CCTV Systems
In today's world CCTV systems have become an asset in both commercial and domestic markets.
Northern Alarms provides CCTV systems (to Wigan and surrounding areas) and monitored CCTV packages are also available.
All of our products are branded, state of the art equipment.
All our CCTV cameras are true digital colour 550vtl high resolution for complete pictures. And the same goes for our DVR (digital video recorders).
Monitored CCTV
We offer site protector protecting your property and business premises 365 days per year by out state of the art monitoring station, which can even be viewed by yourself from any PC around the world.
Call today and we can design a digital system to suit your needs.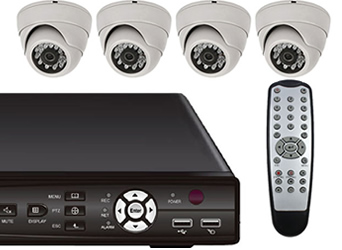 Contact Details
Tel: 0800 069 9350
Email: info@northernalarms.co.uk

Hewitt House
Hewitt Business Park
Orrell
Wigan
WN5 7XA